This Course and "Common Craft Style"

10 years ago, my company Common Craft started producing short, animated videos that were designed to explain technology and other subjects. They caught on in a big way, earning over 50 million views, and are now known as the first "explainer" videos of the YouTube era. Along with the videos, we became known as professional explainers.
Throughout that time, Common Craft videos have had a consitent look and feel which has become known as "Common Craft Style" and has inspired educators and video producers all over the world. Here are the basics: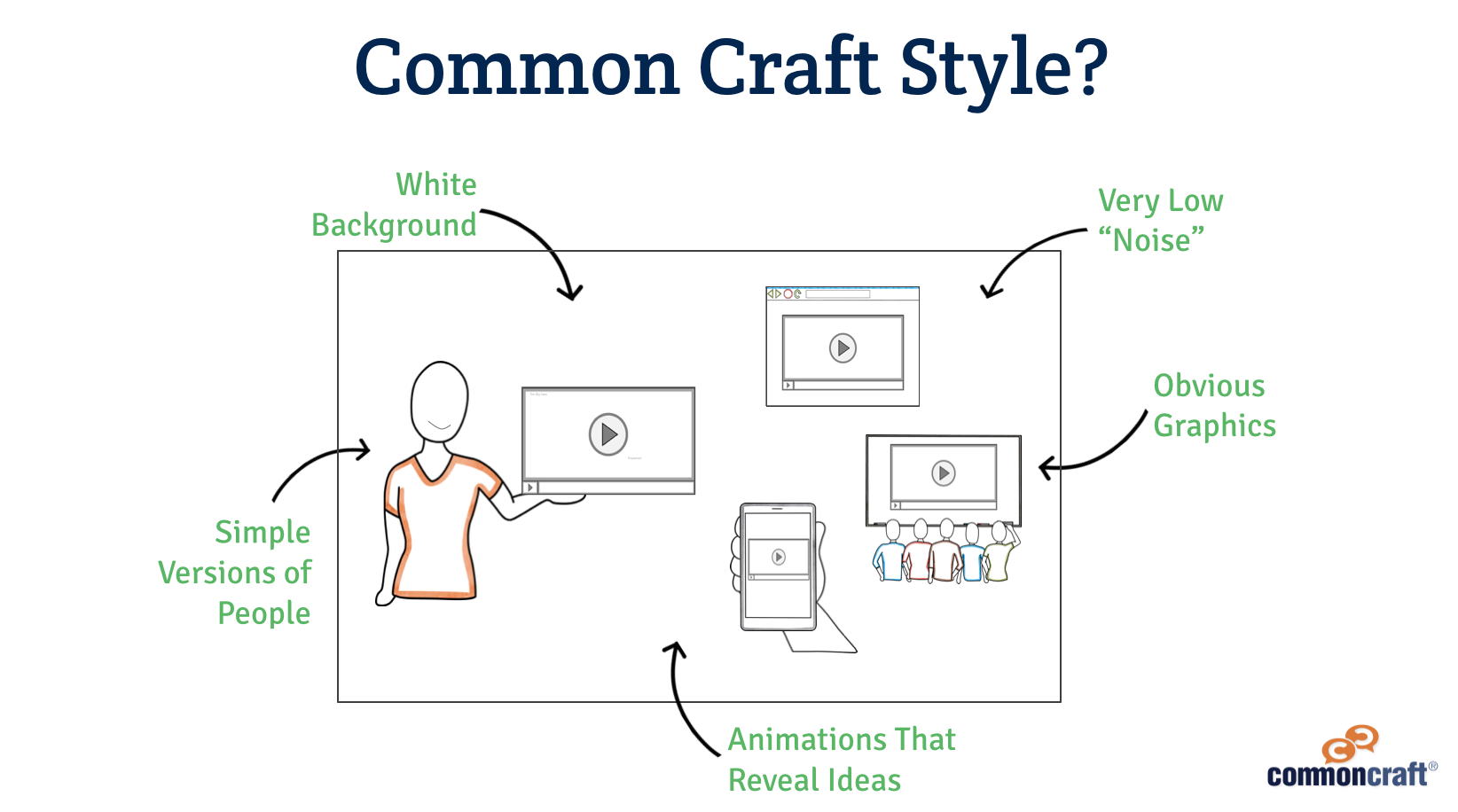 Today, our goal is to help promote the use of "Common Craft Style" as a simple and effective way for professionals to create animated explainer videos.
This course is packed with know-how and resources (like script writing templates and visuals) that make DIY video production easier than ever. And it's all based on over a decade of experience.

Is This Course For Me?
Here's a simple question to consider: are you ready to shake up how you think about communicating and try something new?

This course is for people who are ready to solve problems. Now more than ever, clear communication matters. Long articles and policy documents are easy to ignore. You can do better. Animated explainer videos are a resource that accomplishes a few powerful goals:
Efficient Communication - Short explainer videos can pack a more effective punch that text or a presentation.
Attractive Presentation - Common Craft Style videos offer an attractive and professional resource that people find interesting and remarkable.
Shareability - Short explainer videos can go places you can't. Let them do the heavy lifting.
Why This Course Matters
When you don't have tens of thousands in the budget for explainer videos, you still have a great option to create compelling and useful explainer videos. Today, it's possible to use common and affordable tools like PowerPoint and screencasting software to turn your ideas into quality do-it-yourself animated videos.
With years of experience creating professional explainer videos, we wanted to make it easy for anyone to create their own - and have them look professional. We've spent over a year developing and refining a step-by-step methodology for producing DIY animated explainer videos with quality results.
Whether you're a professional who is:
• Introducing a new project
• Presenting research to a group
• Changing a company policy
• Making your case for funding
• Training colleagues or customers
• Demonstrating a product
• Or even requesting a new position

Carefully crafted explanations and explainer videos will help you make the most of these opportunities. Your ability to build support, respect and attention depends on others understanding your ideas.