About the Explainer Academy
The Explainer Academy is a project of Common Craft, a company owned and operated by Lee and Sachi LeFever. Common Craft is a small, proudly independent company based in Seattle, Washington.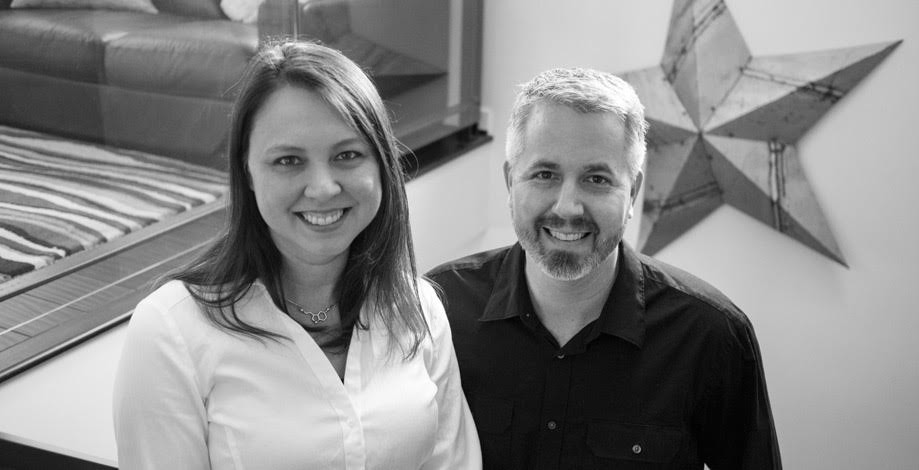 Lee and Sachi LeFever, founders of Common Craft
Years of Experience in the World of Explanation

Since 2007, Common Craft have produced short animated videos designed to explain technology and other subjects. These videos, like RSS in Plain English and Wikis in Plain English are now considered the first explainer videos of the YouTube era; ones that started the fast-growing explainer video industry.

Common Craft also produced a number of high profile videos that have been viewed tens of millions of times.
The video Common Craft created to explain Dropbox introduced tens of millions to the Dropbox website. Common Craft videos have been viewed over 50 million times and licensed to professionals and organizations in over 50 countries.

---
Book: The Art of Explanation
Years of creating explanations and the incredible response we received prompted us to share our know-how and help others become better explainers.
In 2012, Lee published The Art of Explanation - Making Your Ideas Products and Services Easier to Understand, which has become the definitive book on explanation. It has been translated into over seven languages. Read 200+ Amazon reviews.
---
Our Mission
The mission of the Explainer Academy is to help professionals earn influence and attention by becoming more skilled at explanation.
Often, these professionals depend on clear, concise communication and include teachers, trainers, instructional designers, attorneys, I.T. professionals, and more.
We believe that everyone benefits when more people become explainers.
---
About the Courses
The Explanation Master Course is the foundation of the Academy; a comprehensive look at the skill of explanation for any media or situation.
The course on How to Produce Animated Videos focuses on turning explanations into animated explainer videos using common affordable tools with quality results.
We also offer the courses as a discounted bundle.
---
Common Craft Cut-outs and Ready-Made Videos
Today Common Craft is an online service that offers ready-made explainer videos for use in classrooms, in organizations and on the web. Educators and trainers use these videos to quickly introduce new and complex subjects.
To further help others become explainers, Common Craft provides access to a library of thousands of downloadable visuals called "Cut-outs". These digital images are designed for use in videos and presentations. Search the complete library here.
---
Learn More
Through Common Craft and the Explainer Academy, Lee and Sachi are helping professionals become better explainers.
Full Courses:
Essential Communication Skills: The Explanation Master Course
Animated Explainer Video Know-how: How to Produce Animated Videos
Visuals: Common Craft Cut-outs
If you have questions or feedback, we'd love to hear from you. Contact Us.